Regular price
$36.99
Sale price
$36.99
Unit price
per
Sale
Sold out
This product was designed to give people a clean and simple solution for getting essential micronutrients into their diet. These micronutrients are used to support immune health and energy levels. Each serving is PACKED with an abundance of Greens and Superfoods including:
2500 mg of organic greens
425 mg of red antioxidant mix
250 mg of immune support
170 mg of digestive enzymes
Our Greens product contains Organic Wheat Grass, Organic Spirulina, Organic Alfalfa Grass, Organic Barley Grass, Organic Lemon Juice, Organic Kale, Organic Astragalu 10:1, Organic Oat Grass, Organic Chlorella, Organic Beets, Bilberry Fruit PE 4:1, Maqui Berry, Pomegranate Fruit, Raspberry, Blueberry Juice, Açaí Juice, Goji Berry, Orange Juice, and more! See label for full ingredients. 
Recommended to be mixed into a protein smoothie/shake. 
Can also drink plain if preferred! 
Share
View full details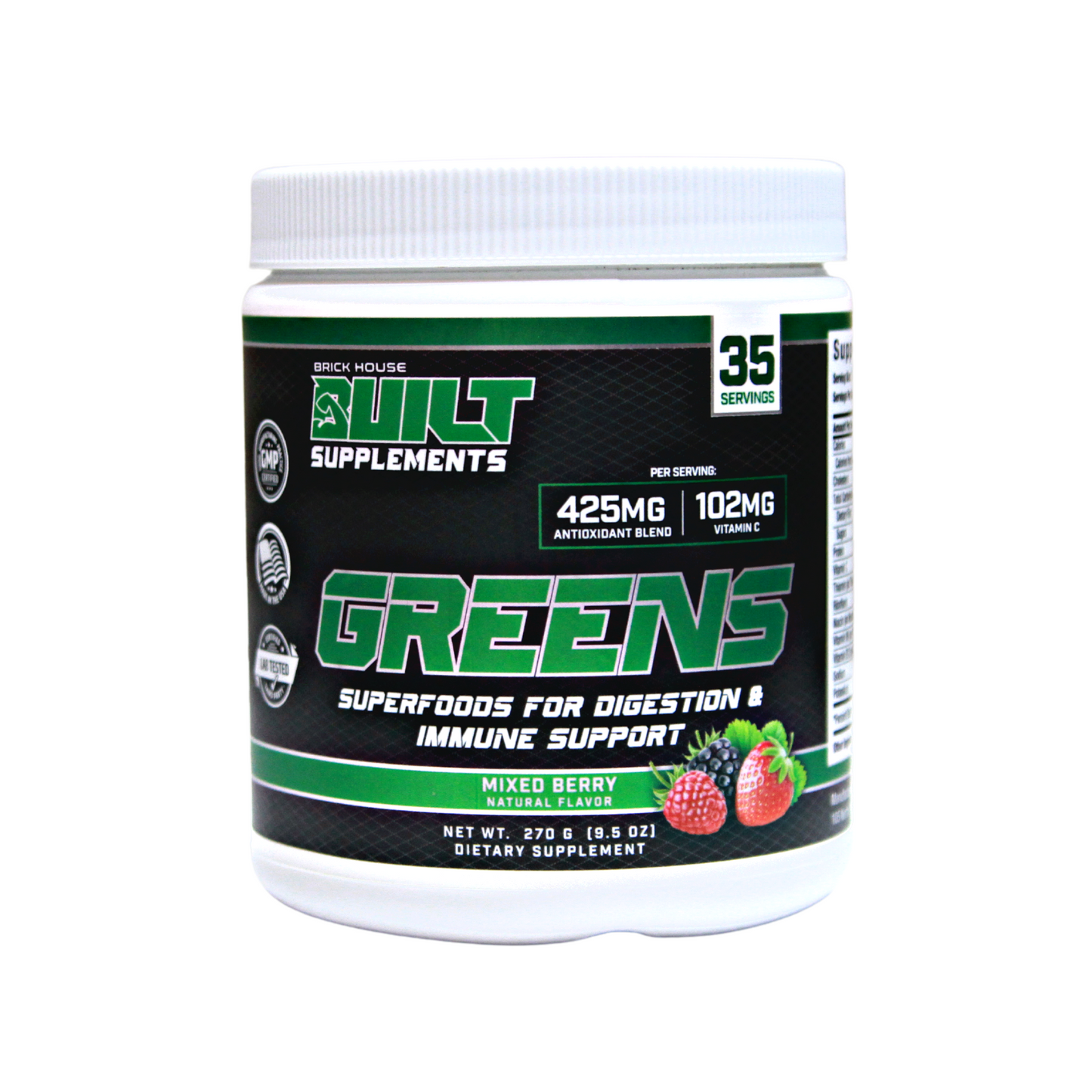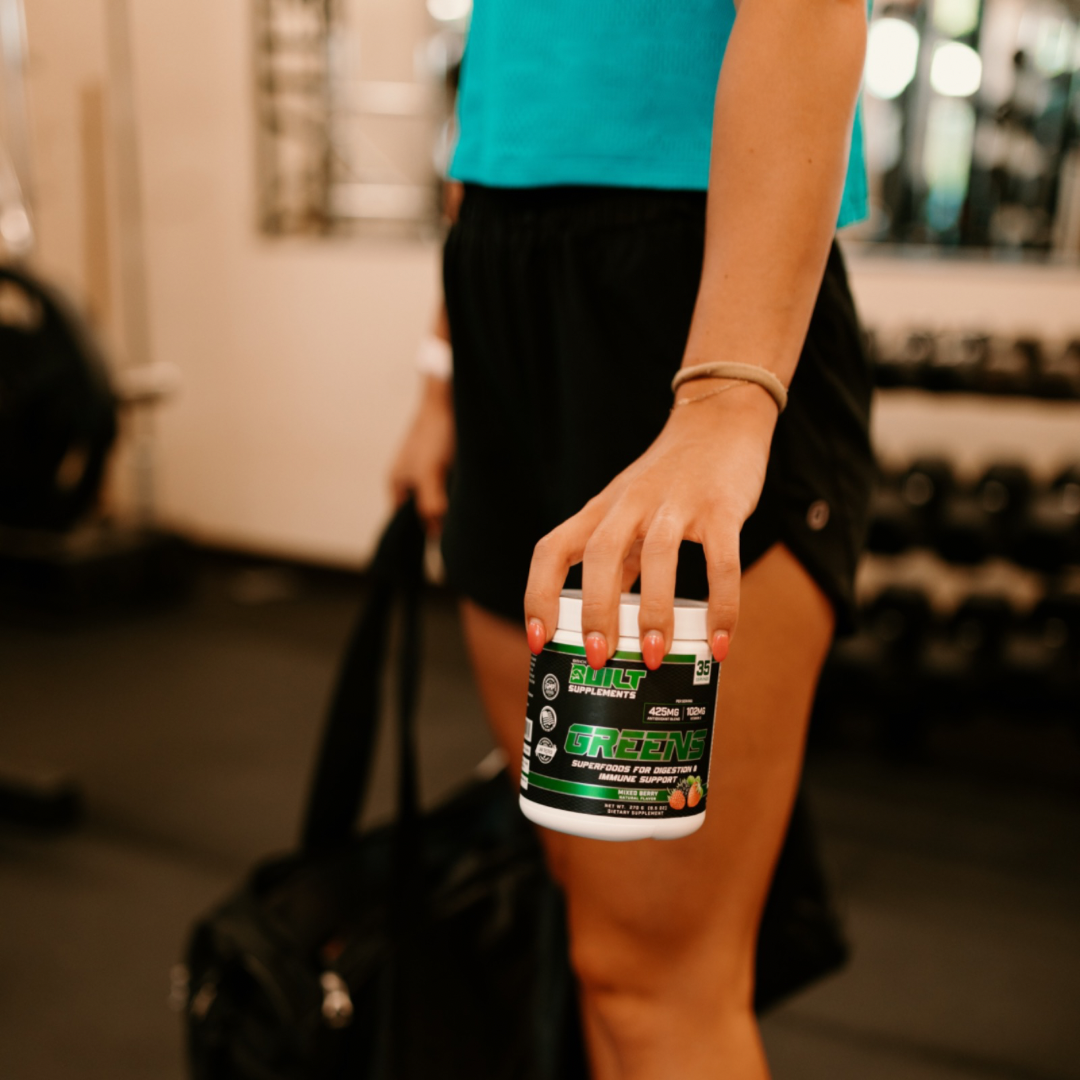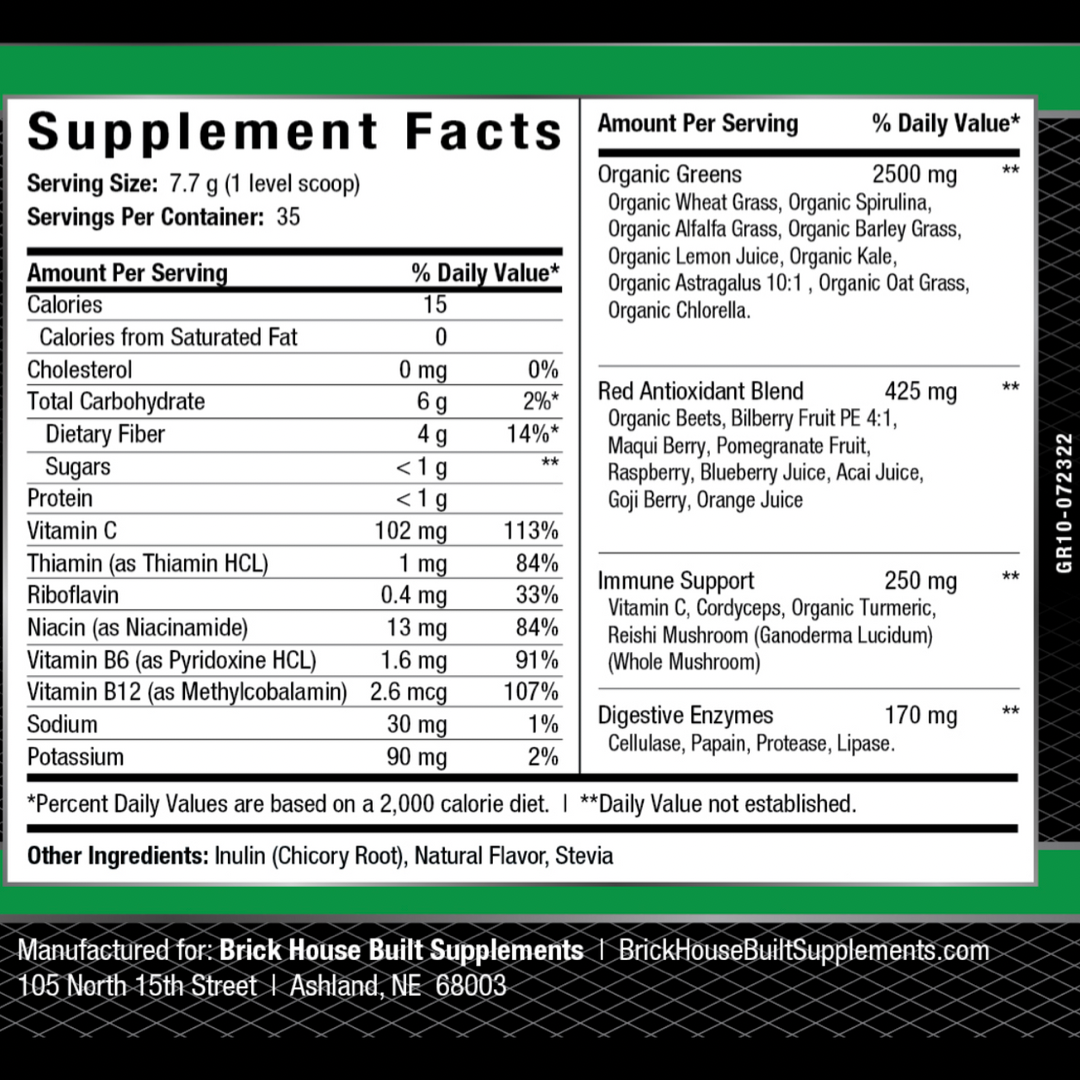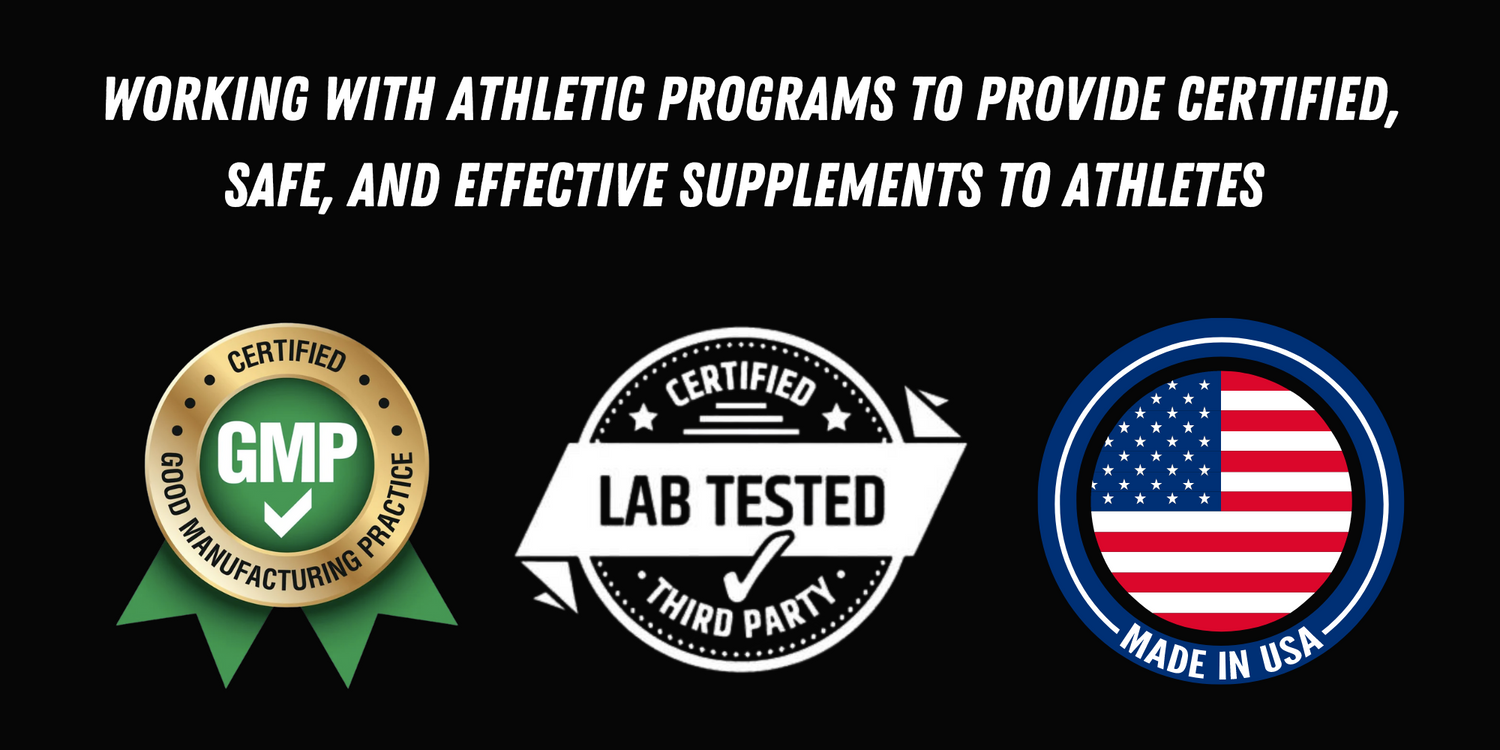 Built Up By Built Supps
Take the next step in your training and performance with certified, safe, and EFFECTIVE supplements. As you tear your body down during training, our goal is to build you back up the right way. Check out our full product stock to see how you can maximize every area of your training!
All Products